AREA 2200: Laser Tag Evolved
Experience this heart-pumping Laser Tag experience that kicks it up about 10 notches from regular Laser Tag! Divide and Conquer changes the Area 2200 game by pitting two teams against each other in a battle royale match - with plenty of surprises hidden within our newly upgraded arena!
​
Ages 12 and up
​
900 Points or $9.00
The Bandit Express is a video game and ride combined! Climb on in, take aim at the targets and try and beat your opponents.
​
Ages 3 and up
​
200 Points or $2.00
​
​
We are proud to say we are the LARGEST Arcade on the East Coast, featuring hundreds of popular Arcade games. From the latest to the greatest such as the ALL NEW Monster Drop, Moto-GP, Angry Birds and
Halo - to your favorite classics of the past, there is truly something for everyone.
We have dozens of exciting games that offer you the chance to win BIG! From Skee-Ball to Deal or No Deal to the Claw Machines, there are winners everyday!
​
Games range from 100 Points or $1.00 to 500 Points or $5.00
Phaser Force Laser Tag is an action-packed, interactive adventure that puts players into the heat of the action! Suit up in our staging area and get your instructions. Enter the arena, take cover and choose your angles carefully, as your enemies can be lurking anywhere.
​
Ages 6 and up
​
900 Points or $9.00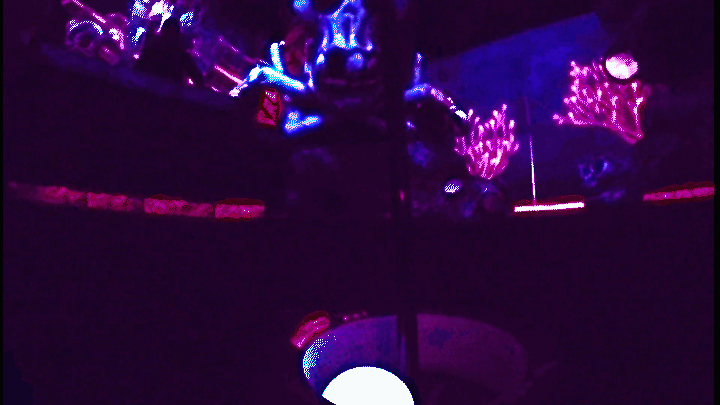 The Reef is an under water 3-D audio-visual fantasy! Experience this dazzling nine-hole, black light mini golf course; marvel at the sea creatures amid sounds of bubbling water and marine mammals.
​
600 Points or $6.00
Take a wild ride like no other on our all-electric, multi-colored Krazy Kars. You'll spin, chase and bump fellow riders as you whirl in circles.
​
Must be at least 48" tall
​
300 Points or $3.00
Arnold's amazing, interactive Bounce Zone features three giant inflatable creative play areas equipped with slides, tunnels and an obstacle course providing hours of fun.
​
Maximum height: 48" Socks are required
​
Bounce closes at 8:00PM
​
800 Points or $8.00
Little ones will love driving their own Taxi Cab round and round, while their vehicles gently lift them up and down!
​
Must be at least 36" tall and not more than 54" in height
​
300 Points or $3.00
​
Feel the thrill of the Dragon as you swing up high and rock your way to new heights.
​
Must be at least 36" tall and not more than 54" in height
​
300 Points or $3.00
Choose between a virtual Roller Coaster ride or a Flight Simulator ride. You set the controls from MILD to WILD, then feel every loop, leap and lunge.
​
Minimum Height: 56"
​
600 Points or $6.00
​
Our classic Carousel has both moving and stationary animals that go 'round and 'round.
Riders under 36" must be accompanied by an adult
​
200 Points or $2.00
​
Young passengers will be vertically lifted and "hopped" down to their decent!
Ages 3 and Up
​
300 Points or $3.00
Up for the challenge? Climb to the top of our 32" Rock Wall. Our trained staff members will give you expert guidance every stepping stone of the way.
​
Minimum weight: 60 lbs. Maximum weight: 250 lbs.
​
600 Points or $6.00 (for 3 climbs)
Please reload